Sold Out ⋅ Trey Gruber — Herculean House of Cards Double LP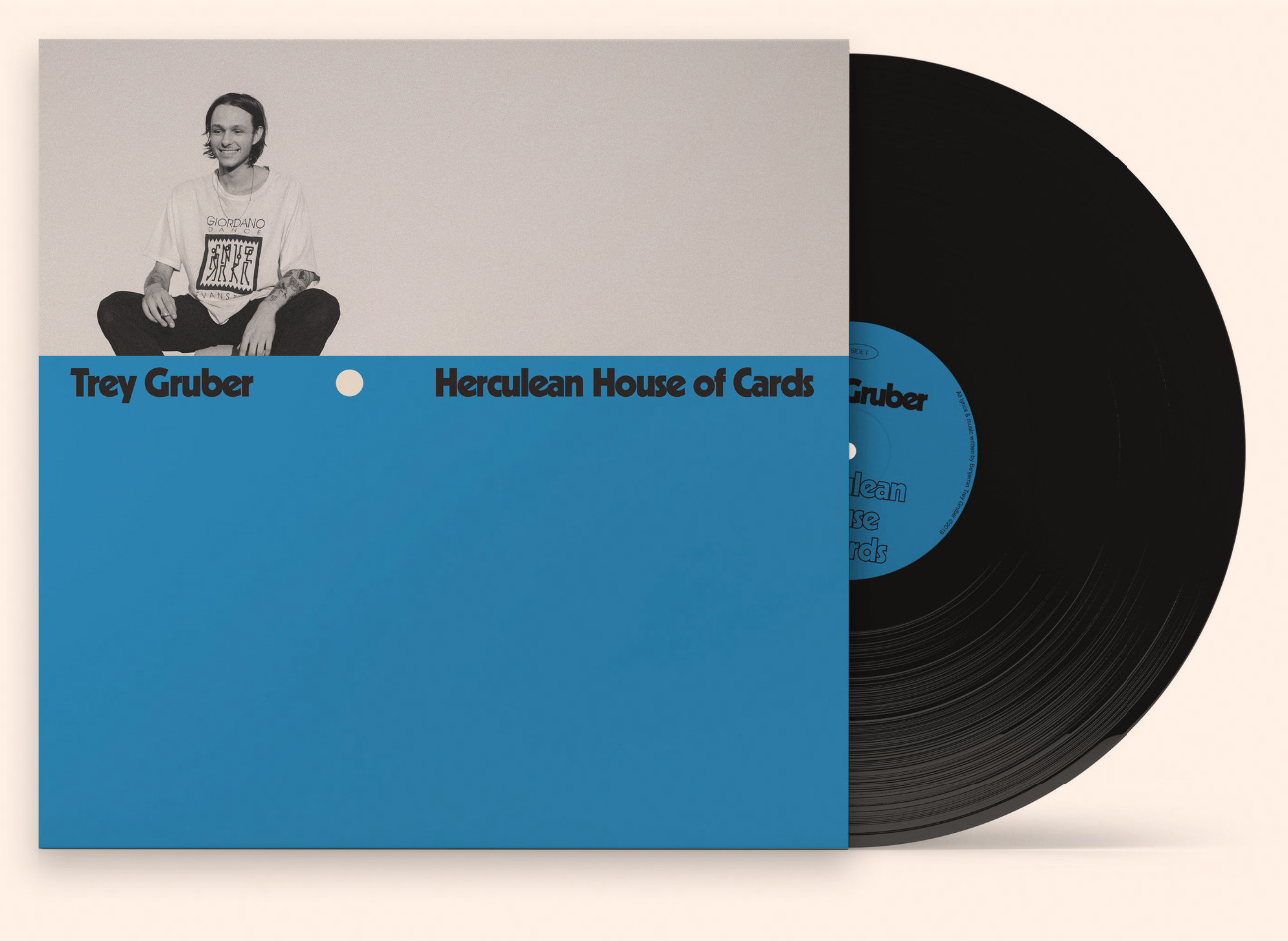 Sold Out ⋅ Trey Gruber — Herculean House of Cards Double LP
Trey Gruber's posthumous debut double LP Herculean House of Cards. A compilation of early demos, studio demos, and live recordings.
Release date: June 28th, 2019. Digitally released by Numero Group. Produced by Jessica Viscius and Desiree Gruber. Mixed by Paul Cherry. Mastered by Greg Obis at Chicago Mastering Service. Pressed by A-Z Media. Album design by Jessica Viscius and Alexa Viscius. Cover photo by Brooklyn Morgan. Back photos by (top) Dan Geddes and (bottom) Jessica Viscius.
Net proceeds from this album will be donated to Gateway Foundation treatment center.
_______________________________________
Track Listing
Early Demos:
Eisenhower to the West Side

Do You Feel Fine

Guillotine

Same

Money's Ran Off

Pray to Christ in Heaven

No Man for No Home

Last July

Studio Demos:

Sister Say

Dirt

I Tried

Summer City

Jess

Stay in Line

Get Your Fix

On Fear

Momma's Way

Herculean House of Cards

The Leaving

Live Performances:

In Between - Live

Ain't Nobody's Fault - Live

Fool's Gold - Live

Even Jesus Christ Had Died - Live

Eisenhower to the West Side (Ballad Reprise) - Live

Bonus Track:

Hammer Out the Edges
sold out